Analytics firm Santiment is weighing in on the state of Bitcoin and Ethereum as investors wait for the crypto markets to make their next move after a modest bounce in recent days.
Santiment highlights two metrics that suggest Ethereum could be at a better-than-average spot for long trades.
The first one is the market value to realized value (MVRV) metric, which divides a coin's market capitalization by its realized capitalization to reveal the average profit/loss of all coins currently in circulation according to the current price. According to Santiment, the 30-day MVRV is hovering at a level that offers a solid risk to reward ratio.
"Historically, an average MVRV (30d) of -16.9% implies a less risky opportunity to buy than normal."
Santiment also spotlights Ethereum's weighted social sentiment which they say is flashing a signal that could be favorable to dip buyers.
"The crowd sentiment toward Ethereum is historically low now, a great potential opportunity to buy against the masses."
As for Bitcoin, the crypto insights platform says the leading cryptocurrency continues to show signs of strength in terms of on-chain fundamentals.
"Bitcoin is rebounding again, and active addresses are growing slightly following the massive 50%+ drop from the April all-time high. Our Active Address Divergence model shows that though a price drop made sense, address activity hasn't dropped as much."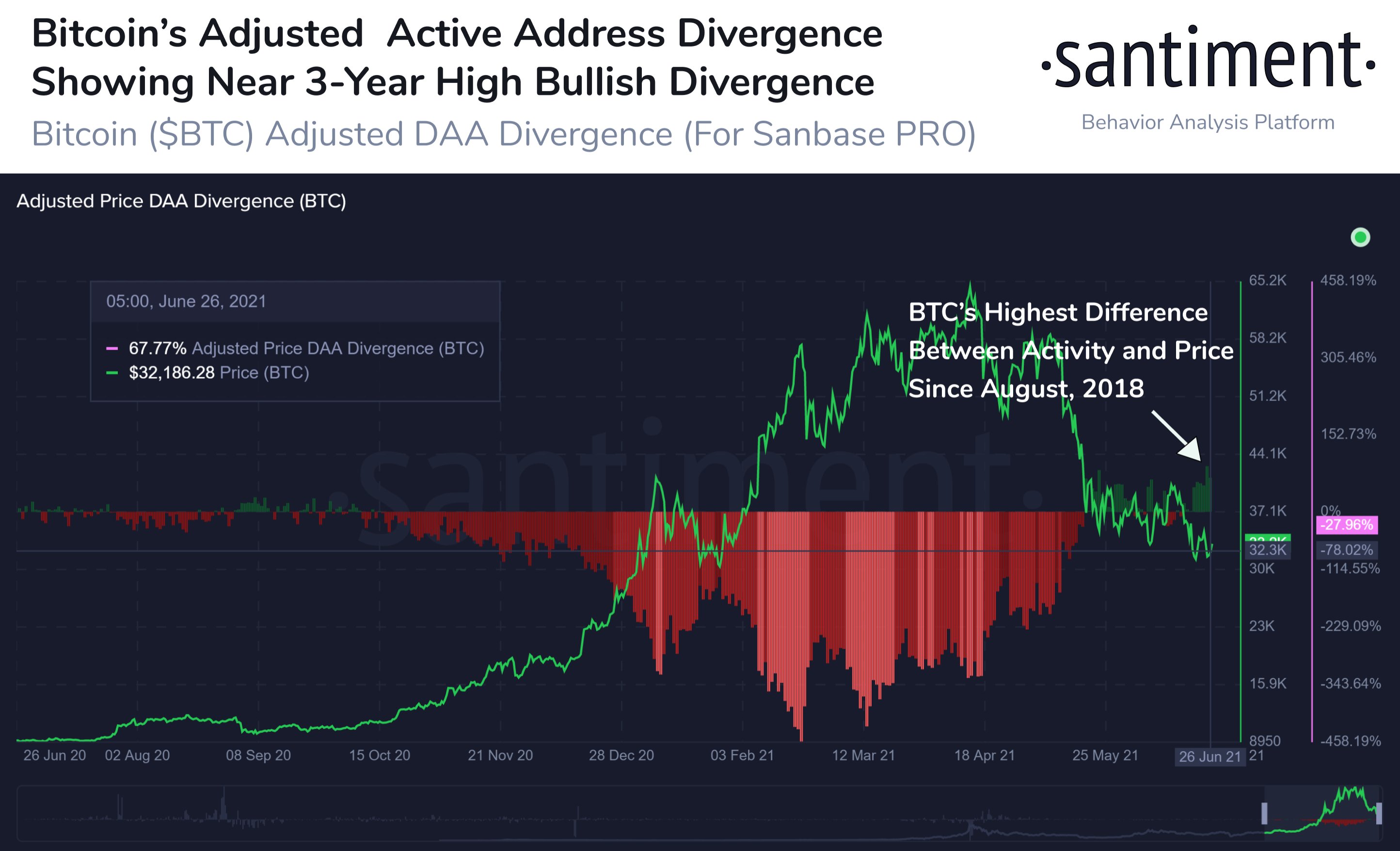 The crypto analytics firm is also looking at the average return of Bitcoin traders, which they say has dropped to a level not seen since the coronavirus-induced crash in March 2020.
"Bitcoin may still be up significantly compared to 2020 prices. But through all of the FOMO (fear of missing out), top-buying and bottom-selling, the BTC network is at its lowest average trader returns in 14 months. This, historically, is a better than average spot to buy."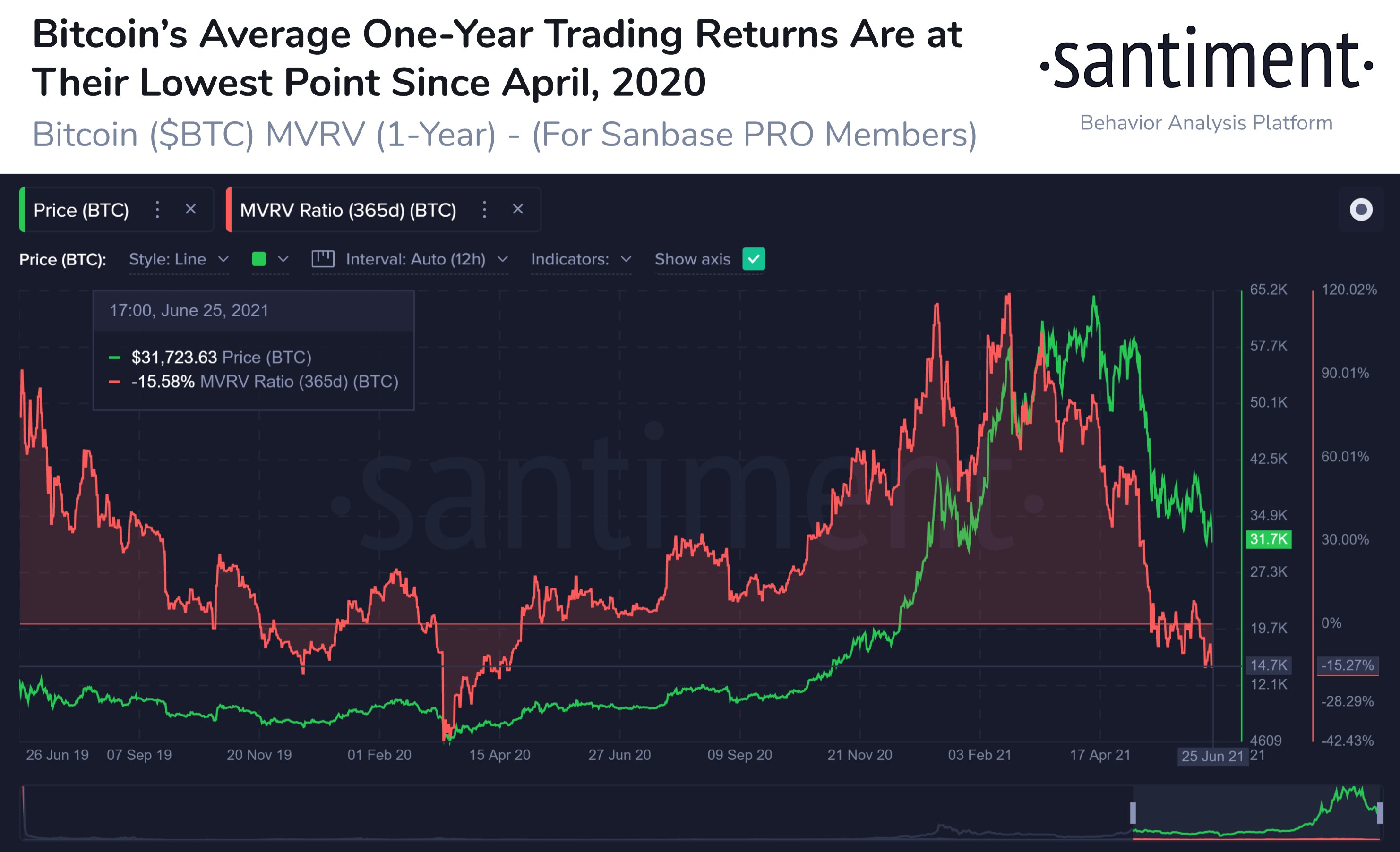 Featured Image: Shutterstock/Ahmed Muntasir